All Types Of Shipping and Storage Containers – New and Used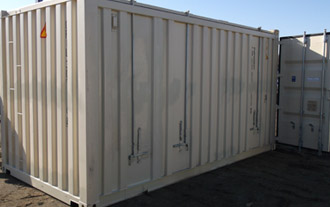 We offer all different types and sizes of ISO shipping containers such as ocean freight containers, flat racks, refrigerated containers, open top containers, cargo containers, connex containers, milvans, ISO shipping containers, IP1-IP2 containers and freight containers.
Containers are normally loaded through the rear doors of these containers using forklift trucks. Where freight containers are used on a regular basis, then the truck with the ISO shipping container reverses into a loading dock so that forklifts can drive into the shipping containers on a level or slightly elevated surface. Alternatively where an elevated loading dock is not available, it may be necessary to remove the shipping container from the vehicle by crane so that it can be placed at floor level, before the shipping containers are filled or emptied and then lifted back onto the truck again. This happens with the connex containers and some milvans.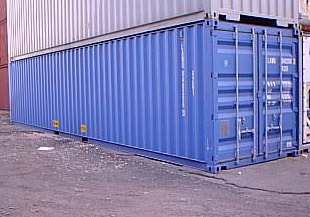 Here at Transport Planning, we have the capability of transporting many types of containers such as flat racks, open top containers, cargo containers, freight container, ocean freight containers, connex containers, milvans and ISO shipping containers. We offer brand new and used cargo and freight containers. With having a wide array of freight containers and cargo shipping containers, you can count on Transport Planning to have all the shipping containers that you will ever need.
[types field="description-of-containers" separator="
"][/types]